🔥NEW RELEASE🔥
ICED GINGERBREAD COOKIE

PEPPERMINT BARK

SOFT BAO BUN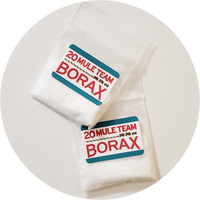 GOT STICKY SLIME or OUT OF SLIME RESCUE?  
NO WORRIES!  WE GOT YOU! 👍
We include a free bag of Borax in every order! Simply dilute whole bag in 1 cup of hot water. MAKE SURE ITS DILUTED WELL. STIR UNTIL YOU DONT SEE BORAX GRANULES. Add a couple drops of this solution at a time. Massage and knead. Repeat until not sticky.  If you live in a warmer climate, you will have to add more activator to your slime.  USE THIS BAG BORAX MIXTURE TO REFILL YOUR SLIME RESCUE BOTTLE!
Please do not over activate!  Your slime will turn hard. (add lotion to make it stretchy again) 
(please keep children out if reach)